This year's birthday present to my dearest
Virginia
.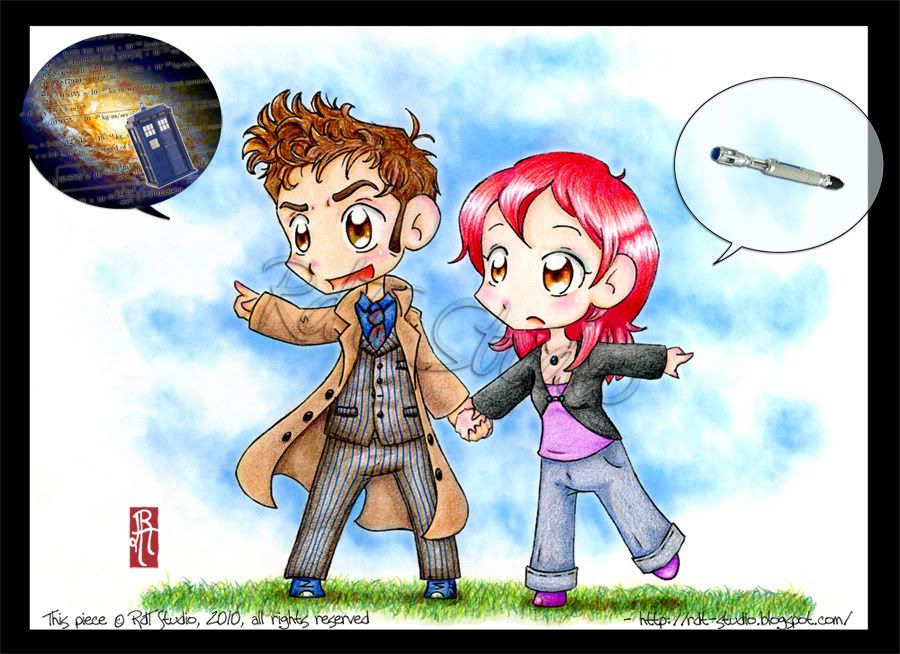 Virginia and The Doctor
My birthday present for her this year has been TIME (because it is the thing I'm lacking the most at the moment) so it was only natural that The Doctor made a cameo in the whole thing to take Virginia on an adventure.
I really wish I had more time to put on this drawing because it's been a lot of fun and I could not work out the details as much as I would have liked to (such as fitting a Dalek, which was planned in my main sketch). But she loved it the way it is and that is what really matters.
This has a little second part sketch waiting for some cleaning, so it may come eventually.
As a little trivia:
The formula at The Doctor's rant is about the general relativity law.
Ah! And David Tennant's mutant hair is awful to draw; it took me ages to decide how to make it...
---
This piece ©
Virginia
, posted with permission.
Art © me
Doctor Who © their respective owners